Turn
Hot Leads into Long-Term Paying

Clients AUTOMATICALLY with Smart Funnels 
Turn ANY Website into a Passive Lead Generation Magnet Just By Pasting A Line of Code
Watch the Video & Find Out More
Works With Any Existing Website
Turn Any  Website Into a fully automated Client-Closing Smart Funnel In Just 3 Simple Steps
Sell Digital Services For Any Niche
Funnels for services like Video Marketing, SEO, Design, Consultancy and GMB included or custom
Cloud Software
Cloud based software that works with any browser and fits any websites such as WordPress.
Drag & Drop Client Grabbing Funnels
Use An Easy To Use Drag And Drop Steps Manager To Create Client Grabbing Funnels.
Unlimited Smart Funnels Steps
Create Unlimited response-based Funnel Steps Inside Your Smart Funnels for maximum client-closure rates
Track Closed Deals And New Clients
Automatic Invoicing, Customer Tracking & Orders Analytics with easy sales reporting.
Get Clients to Say YES!
Follow Our Client Closing Formula

3 SIMPLE STEPS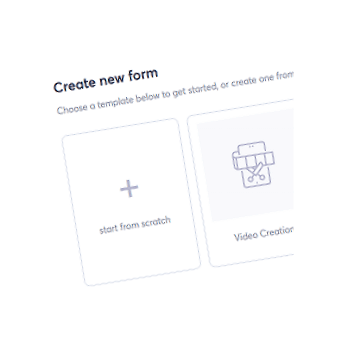 Step 1
Select a Conversion-Focused Client Closing Funnel Form Or Create Your Own. PROVEN TO CONVERT!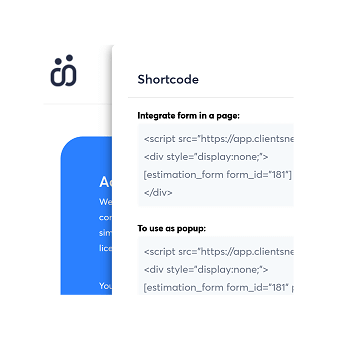 Step 2
Activate With A Simply Copy & Paste Line Of Code On Any Website IN LESS THAN 60 SECONDS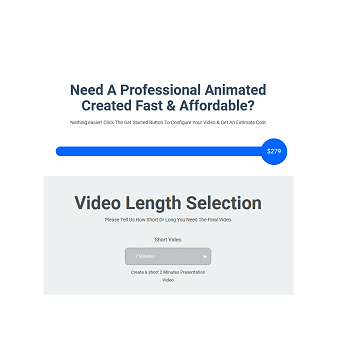 Step 3
START CLOSING CLIENTS For Your Digital Marketing Services Without Any Friction And Without Any Hassles
With ClientsNest, you can Gather Leads Passively, EVEN when you're asleep.
Shortly from now, you'll have thousands of leads lined up…
How would you sell your services?
"You're not sure what service you should sell" (The What…)
"You're DONT KNOW If this is right for this lead or that lead…" (The Who…)
"You don't have a conversion-focused client-closing funnel in place" (For How Much)
That's Literally the only
3 IMPORTANT Factors

You know or have!
Did You find yourself
saying YES in any of

the categories above?
So you've got everything you need to contact all the high quality leads you could ever desire with LeadsGorilla 2.0. But have you ever thought about the long term plan?
What are you selling? – What Are you going to sell to your fresh leads?
Who is this perfect for? – What kind of offer is a best fit for which type of lead?
How much is a lead willing to pay you for that? – How will you know the exact price a potential client is willing to pay you?
And furthermore, what will your funnel look like? Is it conversion-focused, does it scream 'professional' and is it ready to act like a client closing machine on your behalf?
Or worse…do you even have a client-closing funnel in the first place?
And finally, is it designed to sell marketing services (the most popular out there), and does it let your new clients sign up with you on the spot?
If you're like most local agencies or local marketers, the answer is no or you're severely lacking in this area.
Not to worry, we've got you covered…
Thankfully, We've Already Done All The Hard Work For You

Our ClientsNest Bundle Package Gives You EVERYTHING You Need
To Impress and CONVERT Tons of Clients Today.
We want our LeadsGorilla Members to have every advantage when it comes to client closing game And although no other platform rivals LeadsGorilla 2.0, we still noticed that some users struggled to sign their first client (even though having access to millions upon millions of leads at it's fingertips)
The reason for that is not having a funnel system set up that is ready to turn any local leads into high-paying long term customers.
If you want to close more clients and get recurring payments, then you need our ClientsNest Bundle Package.
This gives you everything you need to build powerful funnels that convert leads into buying customers.
You see, when you're trying to close clients, time is of the essence. You need to be able to get in front of them and answer their questions as quickly as possible.
With our ClientsNest Bundle Pack, you'll be able to do just that. We've designed it specifically for agencies and marketing professionals who want to be able to quickly close clients and get them to sign on the dotted line.
With our easy-to-use drag and drop interface, you'll be able to create powerful selling funnels that are conversion focused. Plus, you can add an unlimited number of subscribers to your funnels.
You're going to love this…
Founders Offer
Bundle DEAL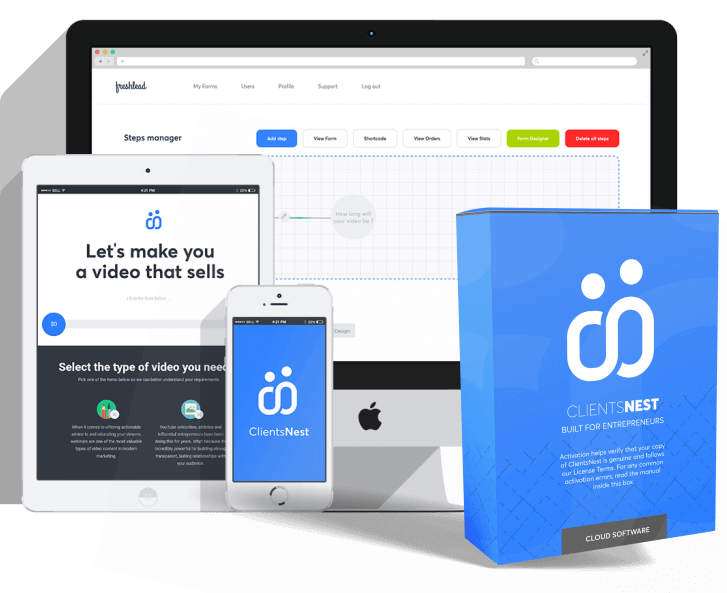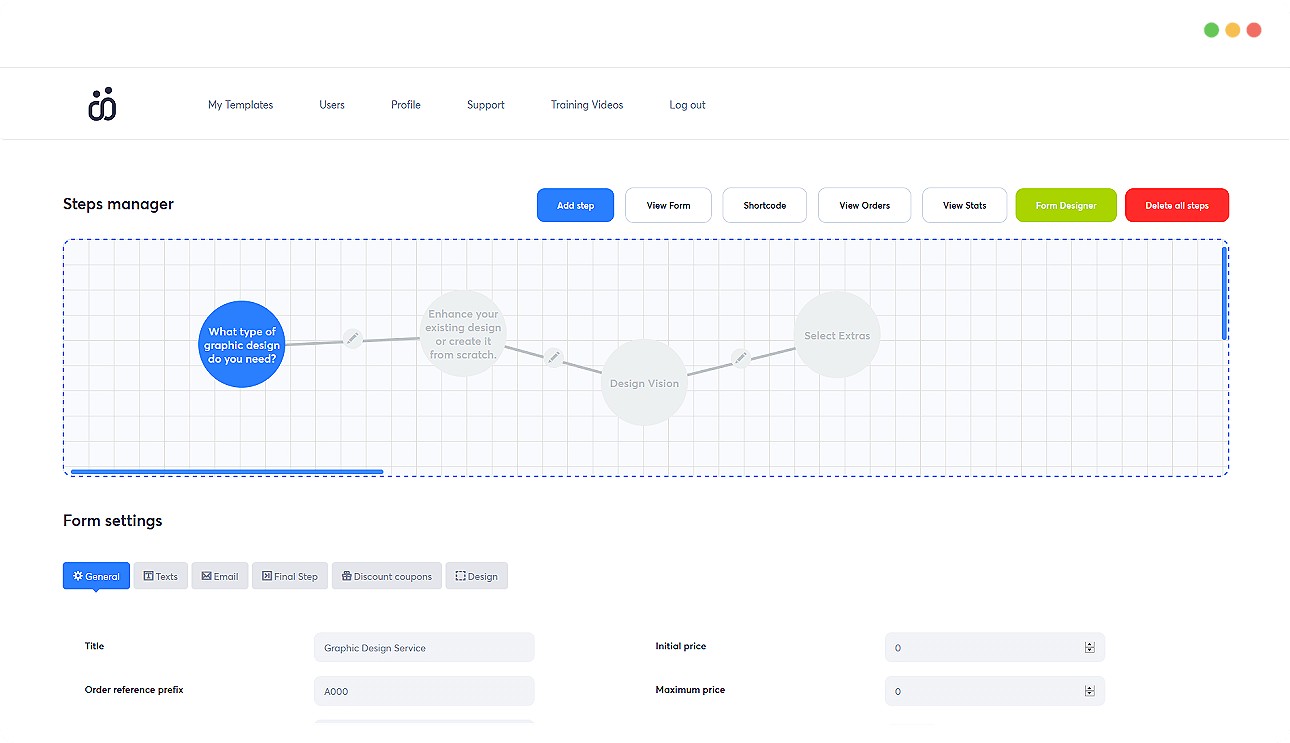 Online marketers, digital marketers and local consultants are always looking for a way to    increase their client closing    rates.
As a consultant, if you aren't making sales and closing deals with your clients then you aren't making money.
The fact is, you may have the best digital services to offer to your clients at the best rates, but if you don't know how to actually sell your services, then it really doesn't matter. That's why it's imperative that you improve your sales closing rate.
If you want to close more clients for your digital services, there are ways to do it, but what's the most efficient and fastest way to get results as quickly as possible?
The Core Engine of all successful sales processes online starts with a sales funnel.
This is by far the most effective way to get clients closed while increasing your income per customer.
Those who started using High-Converting Sales Funnels in their marketing agency back then, are now the online millionaires that we see faces of, on the front pages of FORBES and Entrepreneur magazines TODAY!
They were just using the most efficient sales process available!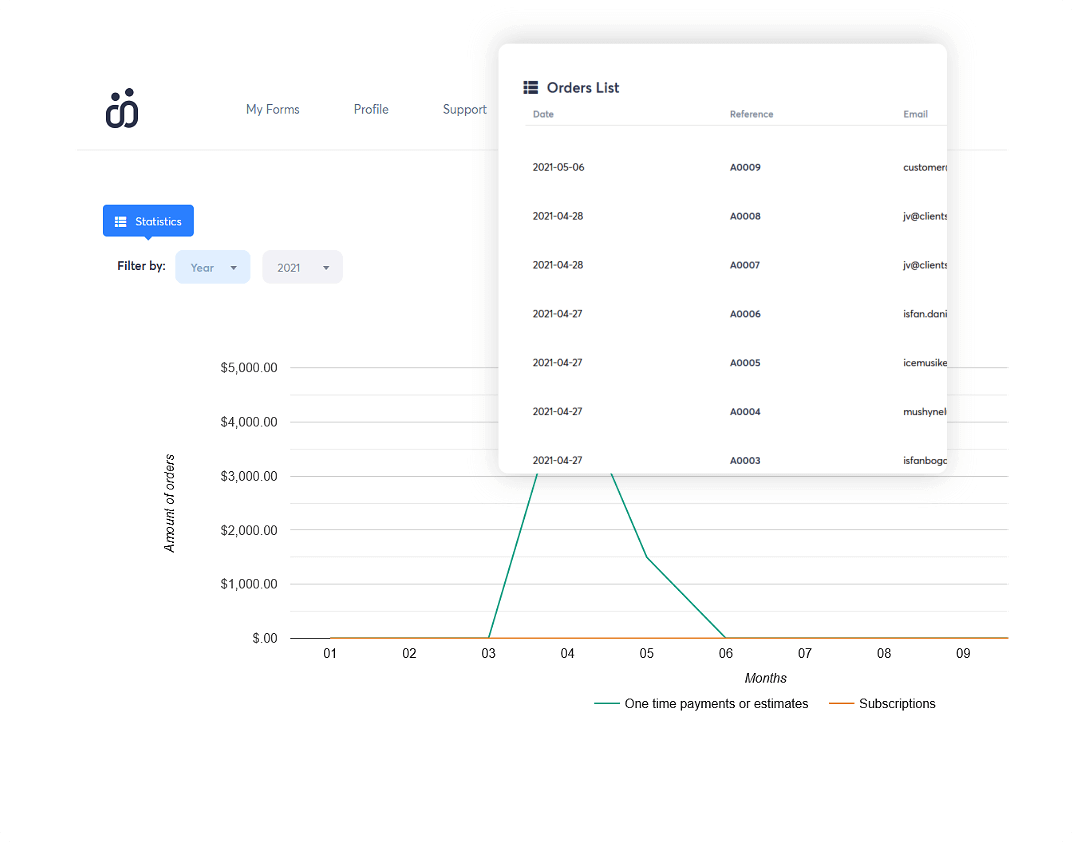 The Struggle & The Big Problem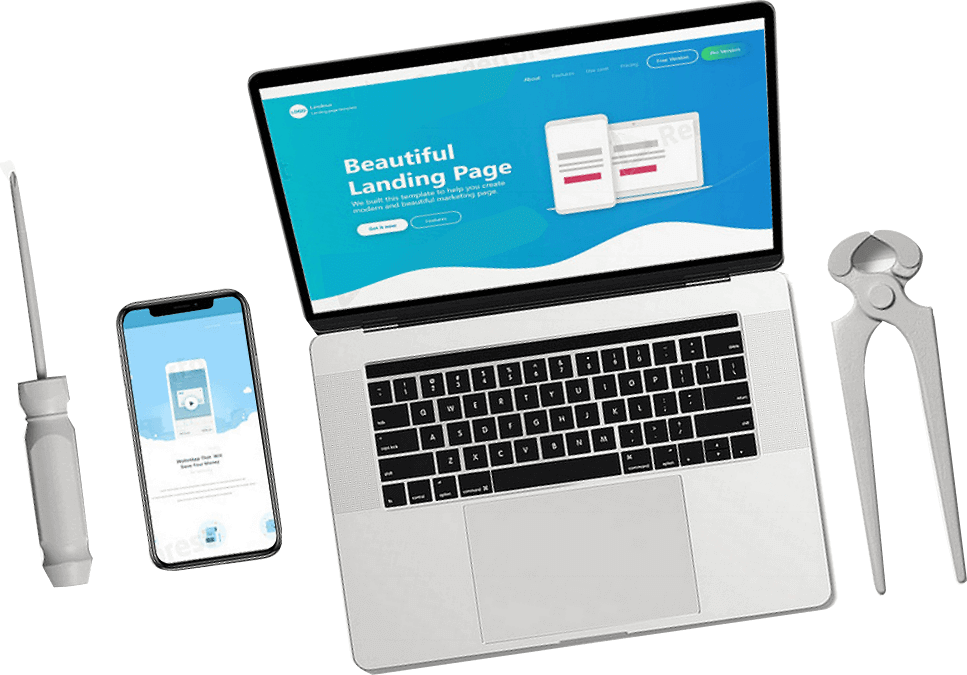 I Want To Address The Big Elephant In The Room
You might have  tried to close clients and fail before or you might have used the wrong set of tools, that are not conversion-focused!
Well, In both cases you might find yourself in a position where you could be offering High Quality digital marketing services such as:
Video Creation, 

Social Media Management Services,

Google My Business Optimization Services 

and SEO among many others…
But you're clueless what to do next, how to get your first client to say YES!
Set Up Your Client Closing Funnels
In No Time With Only 3 Simple Steps:
Follow these 3 Steps and create smart conversion-focused Funnels That   

closes clients for you on In a Snap

   for any and all digital marketing services.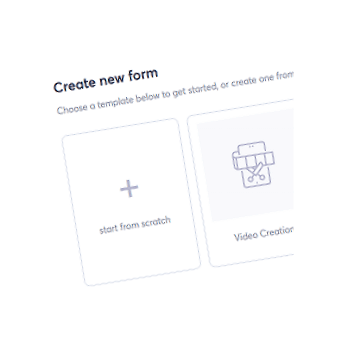 Step 1
Log Into ClientsNest – Our Next Generation Client Conversion-Focused Funnel Creator For anyone who sells any service online or offline.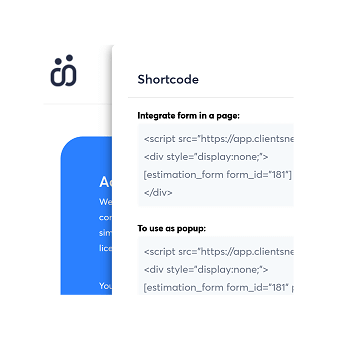 Step 2
Create Your First Lead To Client Converting Funnel – Can be done in minutes using available templates.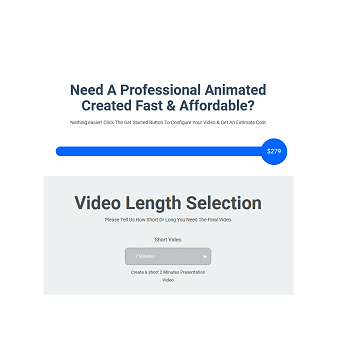 Step 3
Paste One Line of Code on your website (works for any website) and turn it into a client closing machine allowing potential clients to sign up & pay for the services you offer.
Fully Automatic Price Estimation  & Closing Funnel
As soon as your prospects land on your ClientsNest funnel, they are guided with an interactive funnel through the price estimation, all the way to closing them from a single page.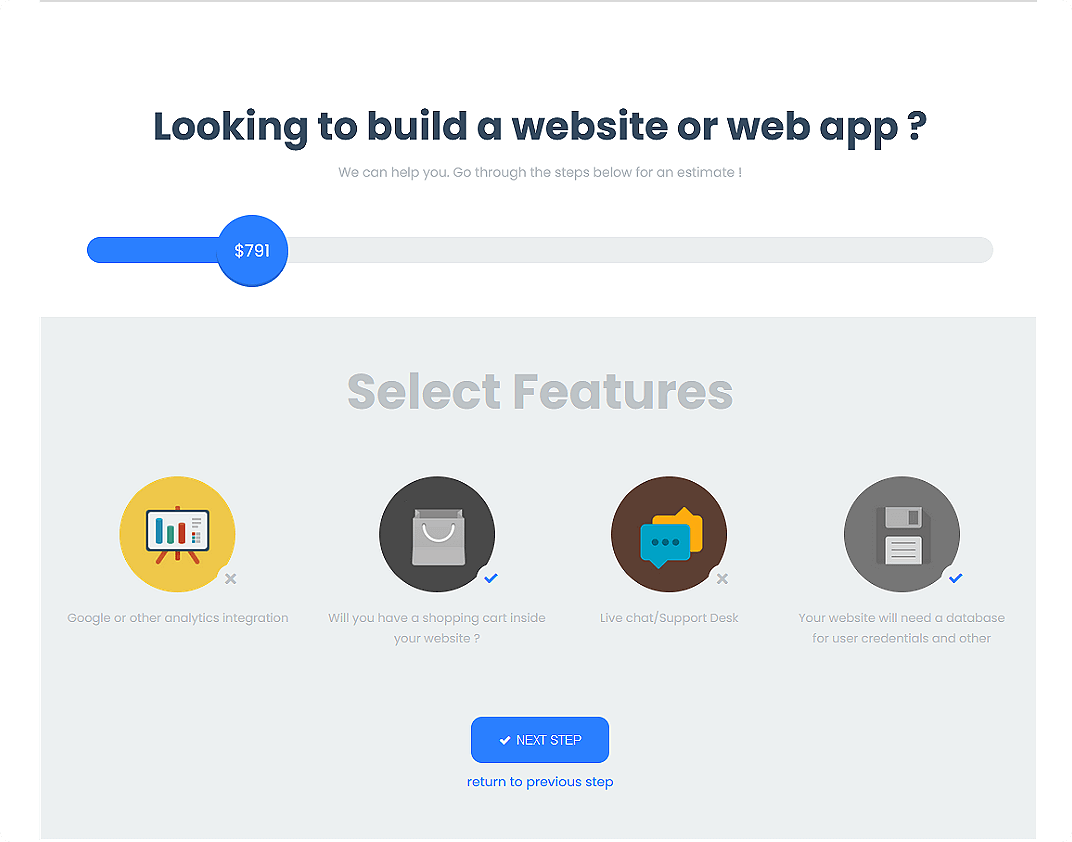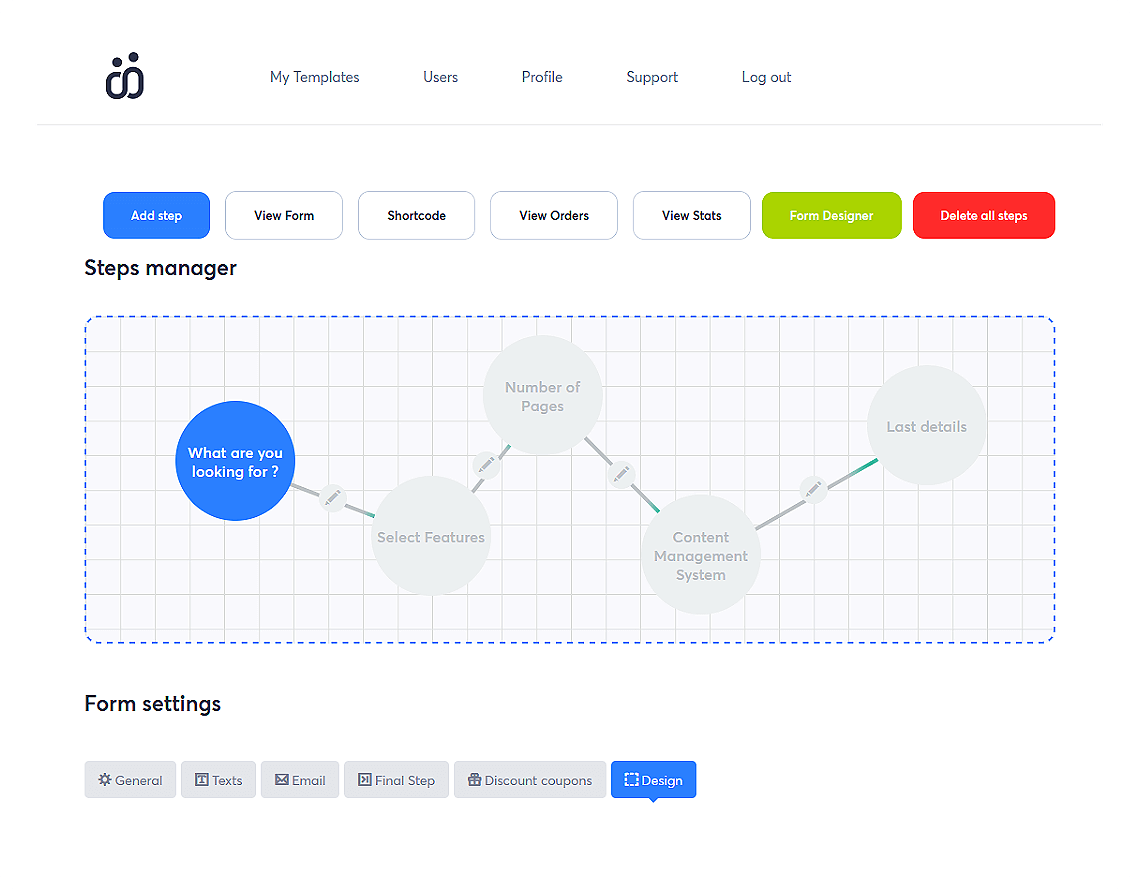 Drag And Drop Response-based Campaign Designer
Drag and drop your way to an advanced client-closing funnel that attracts and converts cold prospects into your paid clients fast. You can also create multiple pathways inside your funnels that get triggered based on your clients' response so you could close clients like a true offline ninja!
Multiple Currencies Supported
Maybe you are located outside the US, no problem, because you can display multiple currencies for your local digital services. No need to use a separate currency converter. Super convenient for both you and your clients.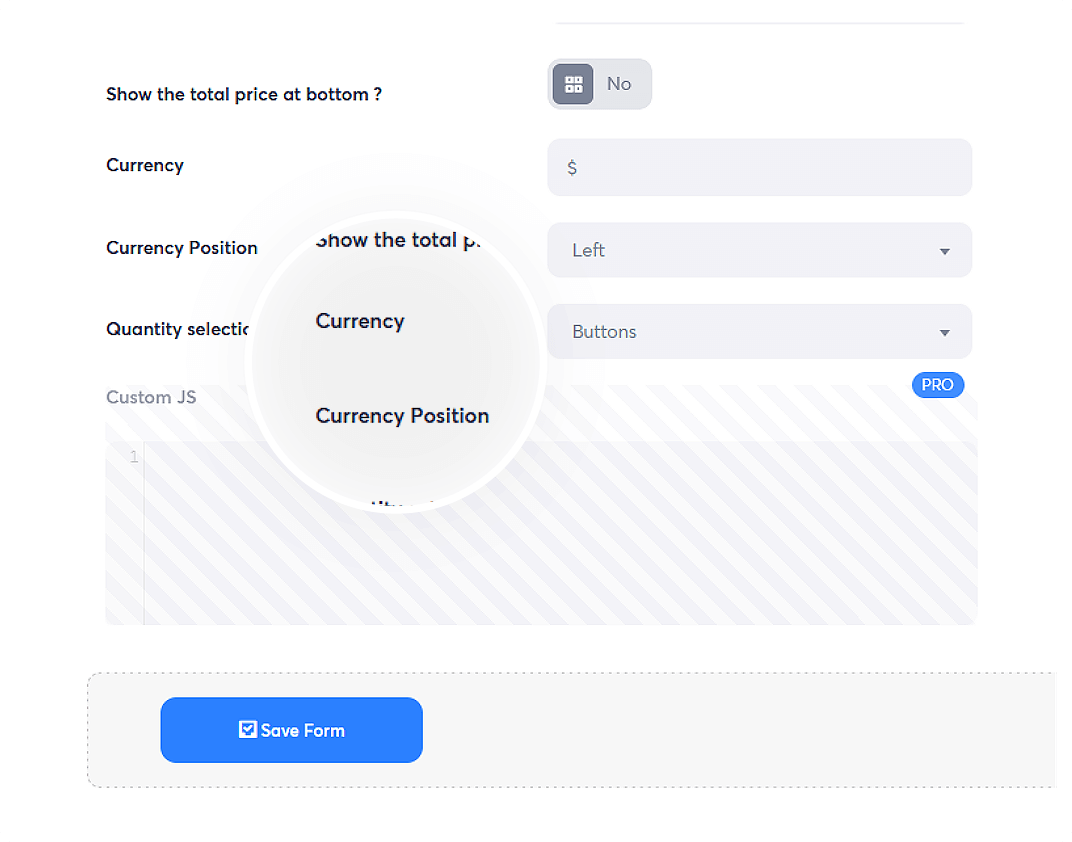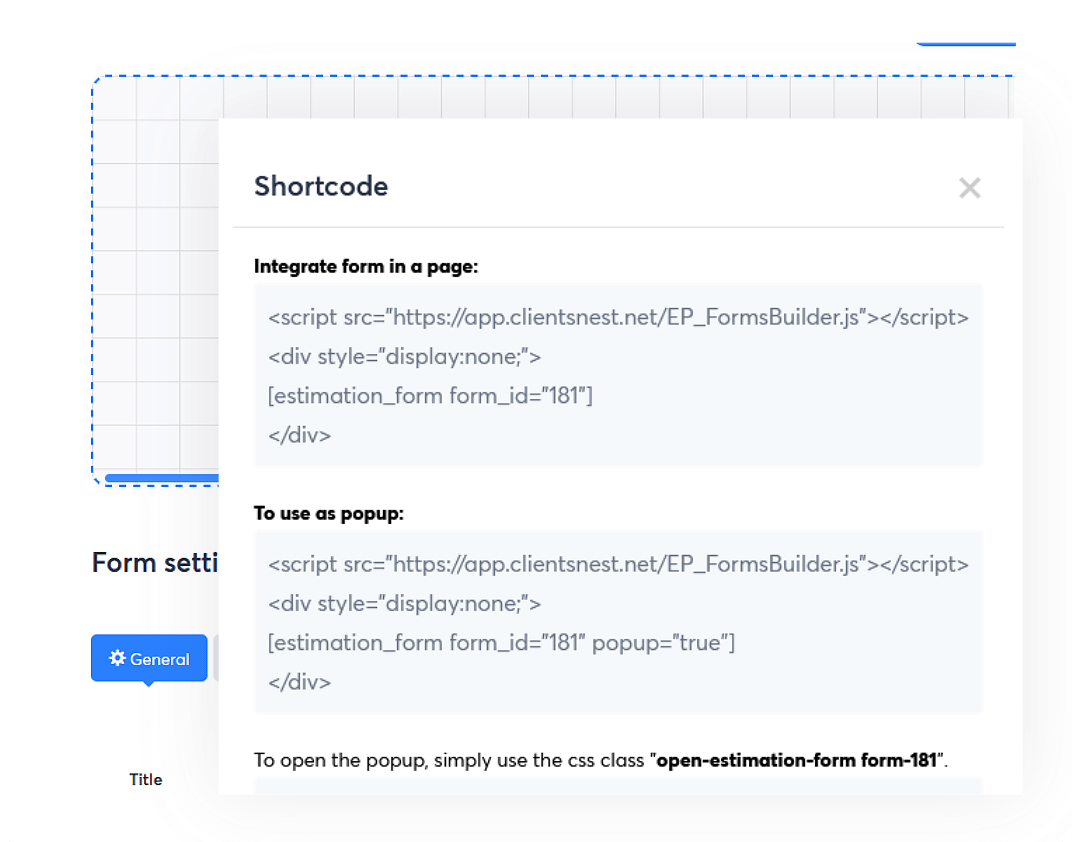 1-click Funnel Deployment
Just copy-paste a single line of code on any webpage and you have turned that web-page into a client-closing machine while ClientsNest does all the heavy lifting for you in the background.
Quiz Based Client
Progression And Closing
ClientsNest funnel takes your client by their hands and lets them pass through a highly interactive and engaging funnel that primes that enough that they open up their wallets to your services.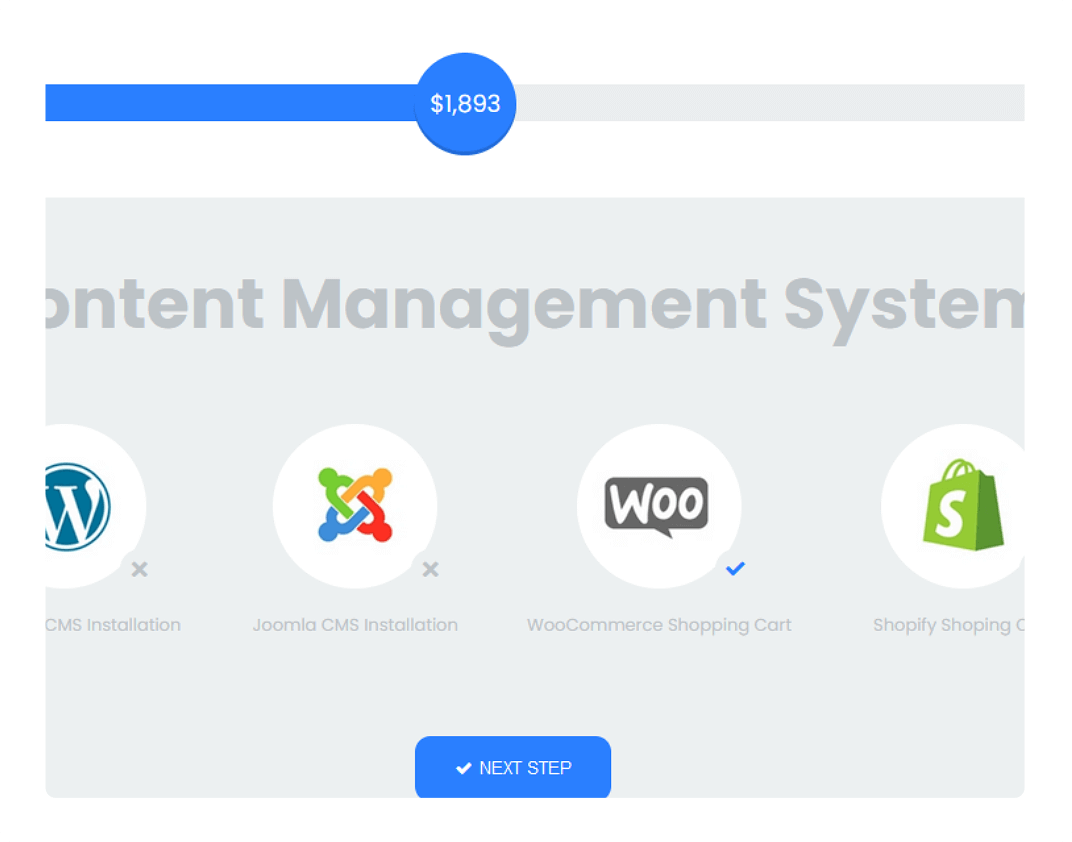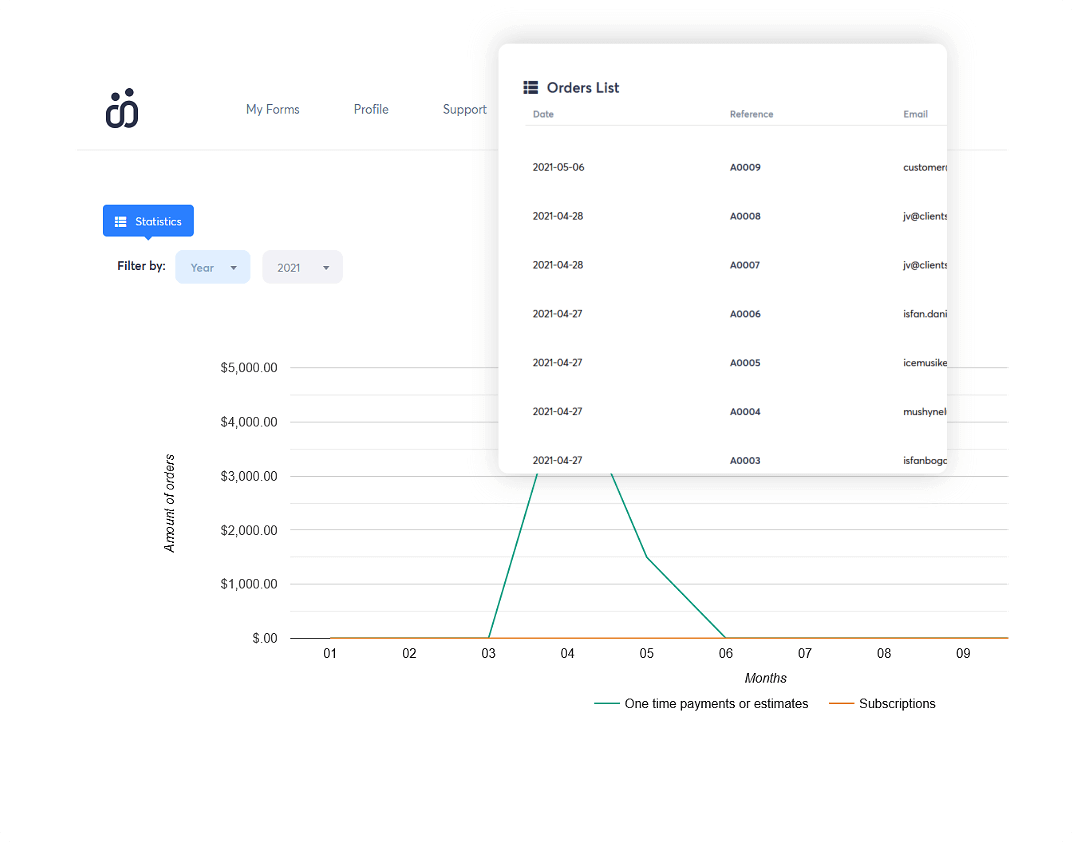 Built-in Stats And Order Dashboard
Get an instant sneak peek into the performance of your funnels, the profit you are making and the number of active and recurring orders from a beautifully designed stats dashboard.
100% customisable
Look & Feel
Everything inside the price estimation form and funnel is customisable down to the color and text of a button so you can customise the entire experience for your clients or as per your agency's branding.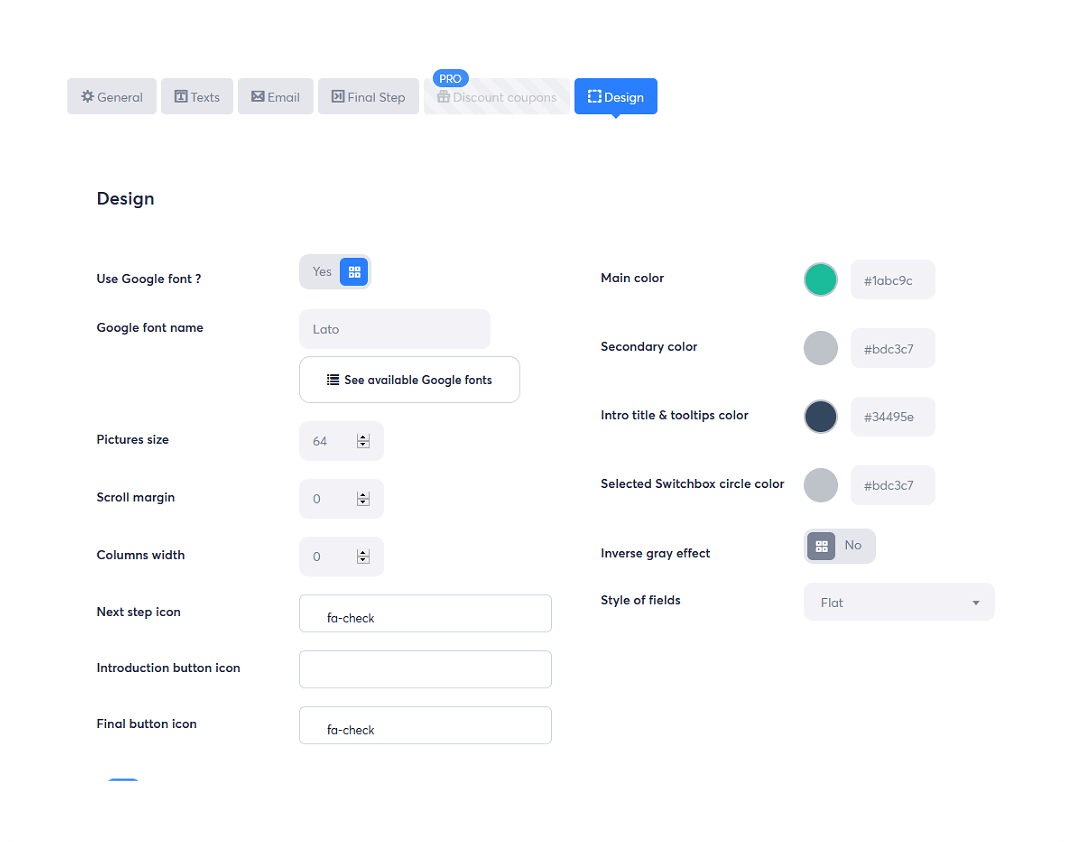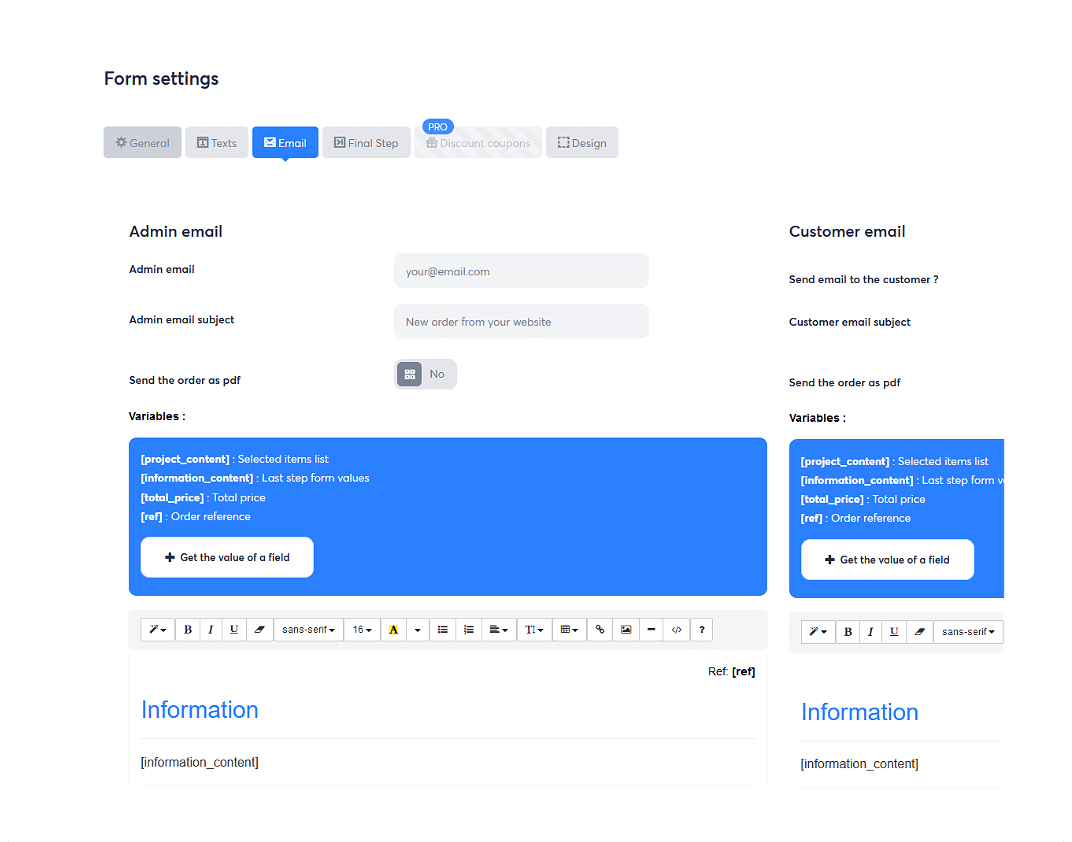 Email channel and order notification system
As soon as a client is closed, you get to know about that, even if it is the middle of a night. A copy of the order summary is also sent to clients on demand. You don't have to babysit ClientsNest as it does everything for you.
Here's Why Upgrading To LeadsGorilla ClientsNest
Bundle Today Makes Perfect Sense…
If you're not using ClientsNest to close clients, you're missing out on the best opportunity to get new clients that money can buy. 
With ClientsNest , you'll get:
A cloud-based software that allows you to build conversion-focused powerful funnels and use them to turn qualified leads into buying customers. 
A complete client-closing formula to

automate the client acquisition

and increase client closing rates for any Marketing agency by 300%. 
Create UNLIMITED Client-Closing Funnels 
UNLIMITED Leads Subscribers can be added to your funnels 
An Easy To Use Drag & Drop To Quickly Create Powerful Selling Funnels Advanced Form Designer PRO – There's literally zero design skills needed to generate professional branded client closing funnels. 
Unlimited Integrations With Each and Every Website Creation Platform out there 
Track your Traffic & Lead Funnels Forms using Google Analytics with 1 Click Integration 
Customize & Brand Your Order Processing & Confirmation Emails With our Advanced Email Editor 
Direct Integration with Paypal & Stripe Payments – let your LeadsGorilla prospects and leads place orders directly onto your wordpress websites highly trusted by paypal & stripe
Accept Monthly, Quarterly,Yearly Subscriptions – Get set for insane recurring payments every single month.
And many more ground-breaking features and benefits that you see on this page
Trying To Solve all above on your own, will probably end up costing you hundreds of dollars in monthly payments with multiple companies!

Graphic Designer & Web Designer 
$2000/ month at least!
Medium-Level Developer
($2500/month minimum.)

Copywriting & Conversion Experts
(Starts at $800)

Total Spendings & subscriptions
($5300 down payment
+ $297 in monthly fees)

ClientsNest + Full Upgrade Package
One Time Price $197 (-87% Discounted)
ClientsNest PRO + Designer Package
(FREE UPGRADED)

ClientsNest PRO + Designer Package
(FREE UPGRADED)

ClientsNest Agency Package
(FREE UPGRADED)
Total One Time Spending 
ClientsNest Bundle Pack

(Just $197 from $1488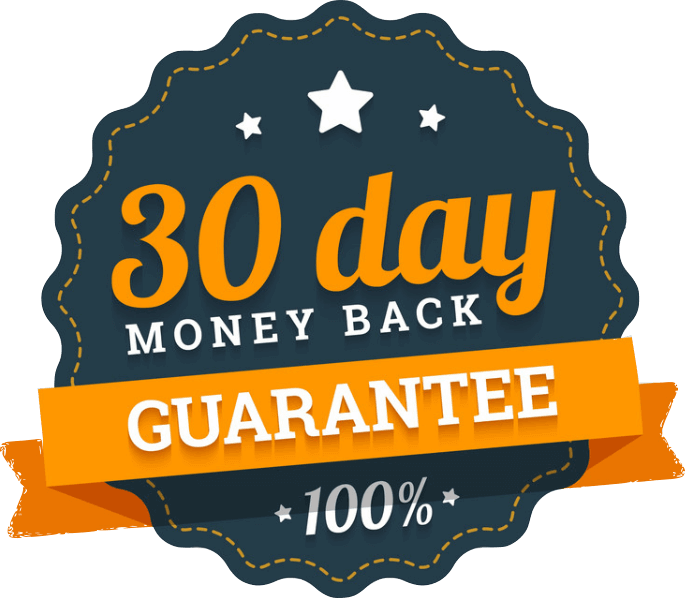 30 Days Money Back Guarantee

No Questions Asked
With the Simple "3 Steps Client Closing Formula" + ClientsNest Software Technology In Your Hands, is 100% IMPOSIBLE NOT to find your first or next client in a short time.
You are fully covered by our no-questions asked Undisputable 30-days money back guarantee for any and all possible reasons , which means you have absolutely no risk and no excuses not to give this a try today!
If you want to be among the first who capitalize on this opportunity then Hit the BUY button, and get immediate access to one of the easiest online sales generating systems you've ever come across.
In no way is FaceBook™ affiliated with ClientsNest.com. Once you leave Facebook or their partner networks you are no longer a part of their terms of service.
Every effort has been made to accurately represent the product(s) sold through this website and their potential. The special discounted launch offer on this page will be a fully supported in the future, and has our support guarantee for two years from purchase, after this special launch. Any claims made or examples given are believed to be accurate, however, should not be relied on in any way in making a decision whether or not to purchase. Any testimonials and examples used are exceptional results, don't apply to the average purchaser and are not intended to represent or guarantee that anyone will achieve the same or similar results. Each individual's success depends on his or her background, dedication, desire and motivation as well as other factors not always known and sometimes beyond control. There is no guarantee you will duplicate the results stated here. You recognise any business endeavour has inherent risk for loss of capital. Basically, we can't force you to take action, so therefore we cannot promise success.
We are not affiliated, associated, authorized, endorsed by, or in any way officially connected with Google, or any of its subsidiaries or its affiliates.
This site is not a part of the Facebook website or Facebook INC. Additionally, this site is NOT endorsed by Facebook in ANY WAY. FACEBOOK is a trademark of Facebook INC.