CONGRATULATIONS! 
You've Signed Up For Your Early Bird Discount
Watch Video:  Sneak-Peak Inside Leads Gorilla Software.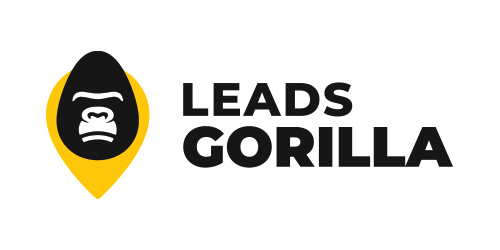 Here are Just Some of the Game-Changer Features in LeadsGorilla Other Local Apps Don't Have: 
Get Clients from Facebook and Google
Start getting local business agency clients from Facebook or Google by just entering your niche plus any location you want. Filter out the leads to get the best results!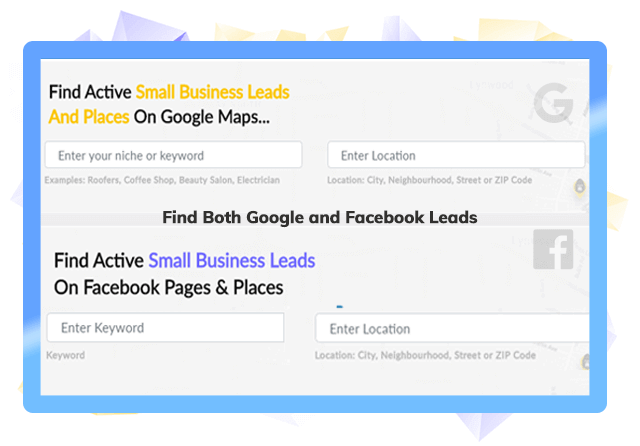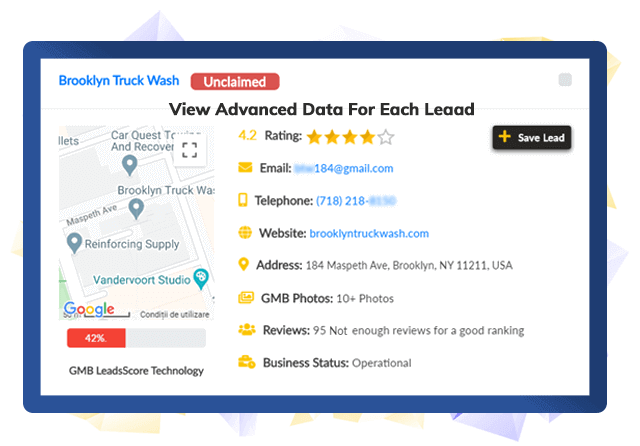 View Advanced Data
About Each Lead Before Saving Them
View contact information, address, page rating, if their Facebook Page or Google My Business page is claimed already, how optimized it is to rank in Google, and more other leads apps can't provide.  
Custom LeadsScore Secret Algorithm Technology
Custom secret LeadsScore algorithm technology allows you to see how likely you can land and close that lead. Find the leads who have the lowest score, meaning they do not rank well on local and need the most help.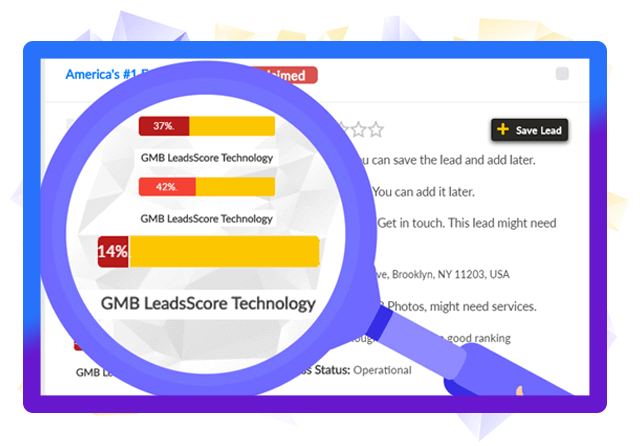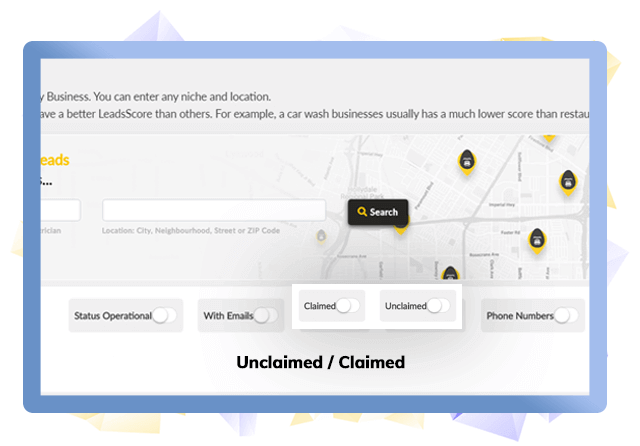 Sort By 
Claimed/Unclaimed
Listings and Many Other Filters
Sort leads using many filter options like GMB rating, LeadsScore, number of reviews, claimed or unclaimed GMB pages, and more.
Find unclaimed GMB pages and sell them to clients for easy profit.
Generate the Most Advanced Facebook Reports
Have LeadsGorilla automatically generate a detailed report that shows how the business can improve their marketing and Fanpage that's easy to understand and very professional.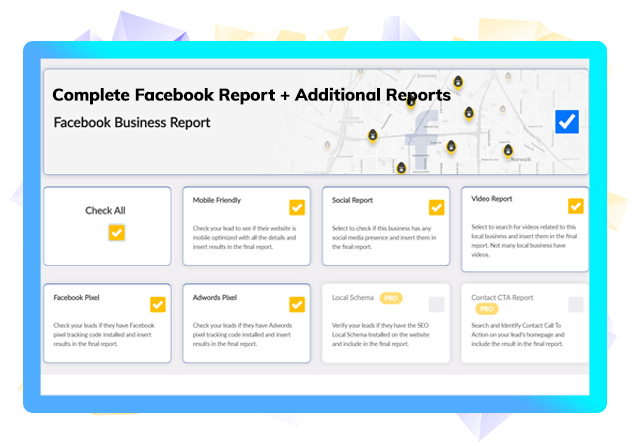 Generate The Most Advanced GMB Reports
LeadsGorilla can also automatically generate a detailed report that shows how the business can improve their marketing and Google My Business. Use this as a lead magnet to land a meeting with them.
Download PrintReady PDF Reports For Leads
These reports are state-of-the-art and can even be printed on-demand if you want to meet with the client in person or send the report in the mail. These reports will give you instant authority!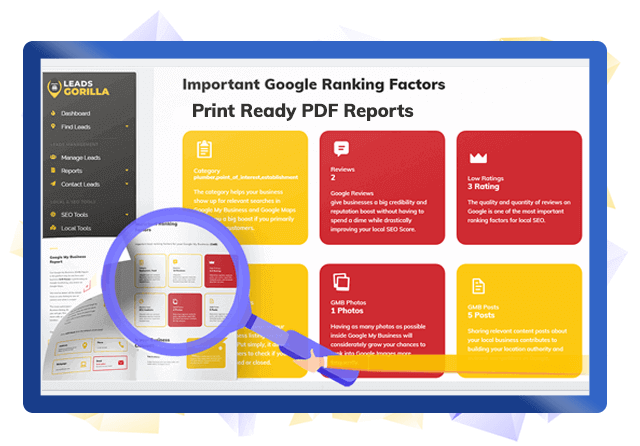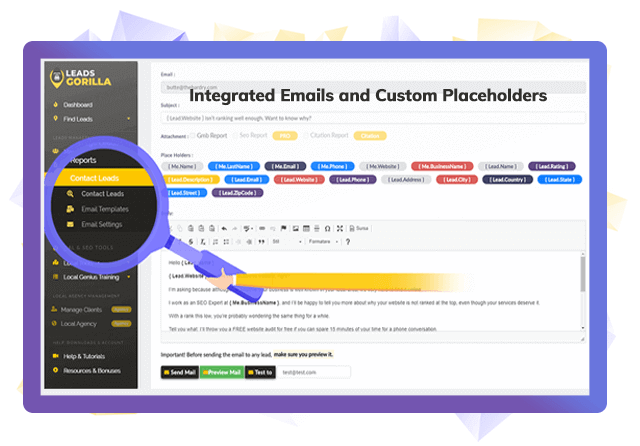 Email Technology
Swipes and Placeholders Automation
Have LeadsGorilla reach out to the clients you want via email marketing technology. You can customize the email and use our DFY proven-to-convert templates in many niches. You can also use our placeholders.
Organize Campaigns and Manage Leads
Create specific campaigns like 'Dentists in Florida' and add any specific leads you want to each campaign. Keep everything perfectly organized and each lead updated throughout the onboarding process.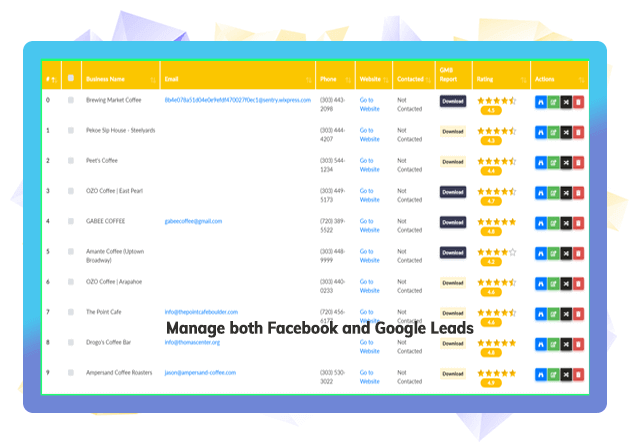 We are not affiliated, associated, authorized, endorsed by, or in any way officially connected with Google, or any of its subsidiaries or its affiliates.
This site is not a part of the Facebook website or Facebook INC. Additionally, this site is NOT endorsed by Facebook in ANY WAY. FACEBOOK is a trademark of Facebook INC.
In no way is FaceBook™ affiliated with LeadsGorilla.io. Once you leave Facebook or their partner networks you are no longer a part of their terms of service.
Every effort has been made to accurately represent the product(s) sold through this website and their potential. The special discounted launch offer on this page will be a fully supported in the future, and has our support guarantee for two years from purchase, after this special launch. Any claims made or examples given are believed to be accurate, however, should not be relied on in any way in making a decision whether or not to purchase. Any testimonials and examples used are exceptional results, don't apply to the average purchaser and are not intended to represent or guarantee that anyone will achieve the same or similar results. Each individual's success depends on his or her background, dedication, desire and motivation as well as other factors not always known and sometimes beyond control. There is no guarantee you will duplicate the results stated here. You recognise any business endeavour has inherent risk for loss of capital. Basically, we can't force you to take action, so therefore we cannot promise success.